MARS
Lead Designer | Interactive learning event
Smith Learning Theater, Columbia University | 2017-2018




Combining immersive theater, gameplay, projection mapping and interactive video, "MARS" was the innaugural exhibition of the Smith Leraning Theater, an active learning and research facility at Teachers College, Columbia University. All environments, projections, games and props designed, tested, fabricated by self and EdLab Design Team.


The Smith Learning Theater
Columbia Univeristy | Lead Designer
Interactive learning events and exhibits | 2016-2019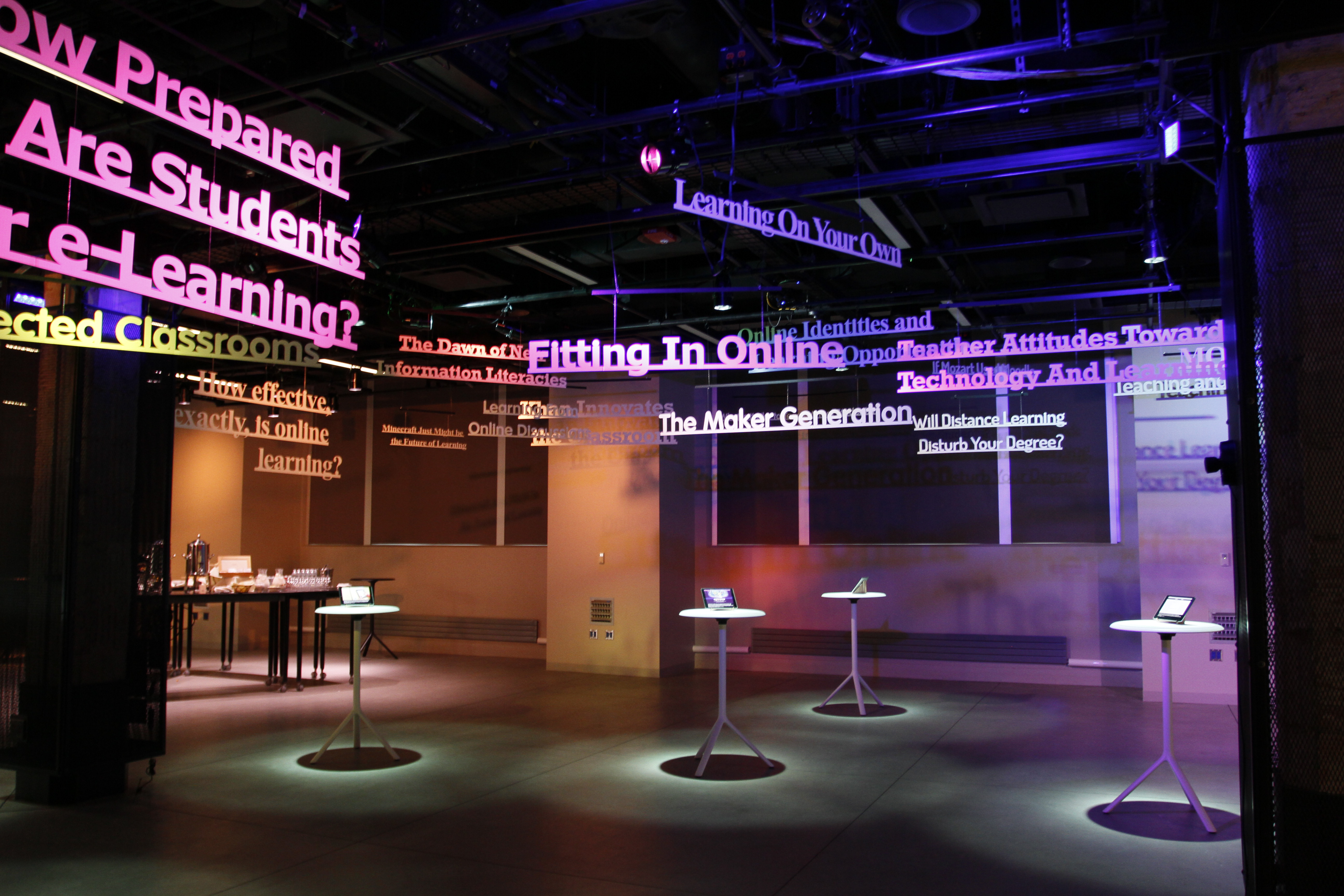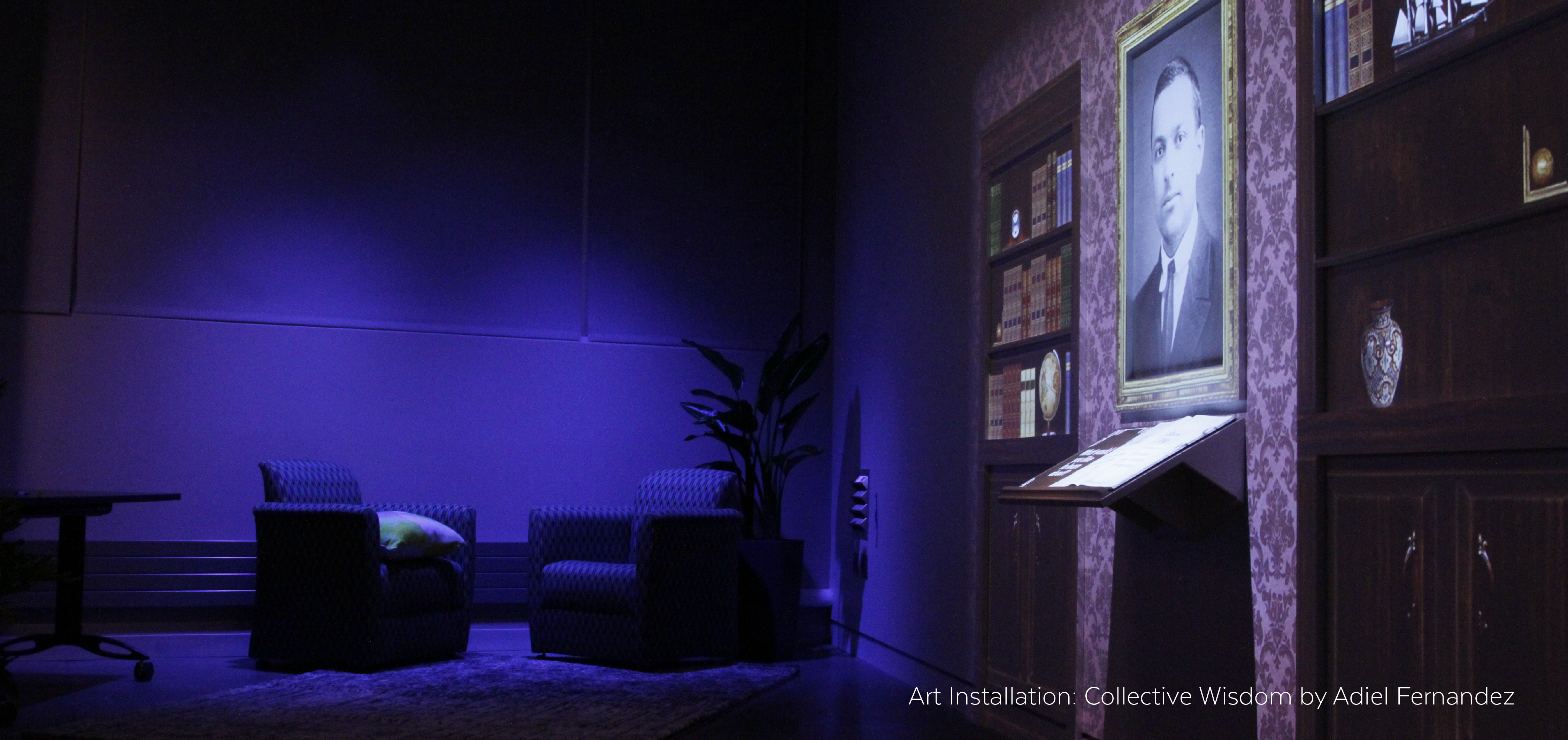 Knowing Together
Lead Exhibition Manager, Designer/Fabricator
Edlab 2018 | Artist Rosalie Yu


Knowing Together is a project exploring dimensions of intimacy through collaborative photogrammetry, a technique for creating 3D scans of objects using a collection of photographs from different angles. The project began as a workshop in the Smith Learning Theater at Teachers College in September, 2018 and was launched as an exhibition in December 2018.




The Art of Living
Lead Exhibition/Project Manager/Fabricator
Edlab 2018 | Artist Ziv Schnider


The '
Art of Living
' was an Augmented Reality piece based on a class from the 1920's for foreign students learning Home Economics in the USA.
Commission management, exhibit design, exhibit fabrication and technological facilitation by self and EdLab design team.
Keepsake
Exhibit and Project Management
Edlab 2017 | Artists Clara Santamaria & Jonathan Sparks


Inspired by the networks of neurons in the brain that are developed in the act of learning, Keepsake was installed at the Gottesman Libraries for students to enjoy. Designed and built by Clara Santamaria and Jonathan Sparks, colored LED lights would illuminate along pathways across the structure with a button press.





Silk Wave

Interactive Artwork | ITP 2014
Collaborator Sheri Manson


A responsive sculpture using infrared sensors, computer fans and silk to create magical waves.
Housing design, physical and electrical fabrication, sewing.
Photographs by Sheri Manson.
Miss
Coin-Operated Automata | ITP 2015
Collaborator Thea Rae